After we finished our awesome
Abel Tasman adventure,
we had some decision making to do. We had planned to head south along the west coast, but due to heavy rains in the previous week, a
bridge washed out,
causing drivers to take a 6 hour detour. There are not many roads on the South Island, mainly because the Southern Alps mountain range runs down the center of the island. Instead of taking that detour, we decided to venture to Christchurch, as I really wanted to see the city. We were flying out of Christchurch to get back to Melbourne in about 10 days, but we did not know how much time we would have to see the city towards the end of our trip, so this seemed like the perfect chance to head east.
The altered route took us through picturesque Nelson Lakes National Park, and along the way we started to see several road washouts, one where half of the road just fell into a river!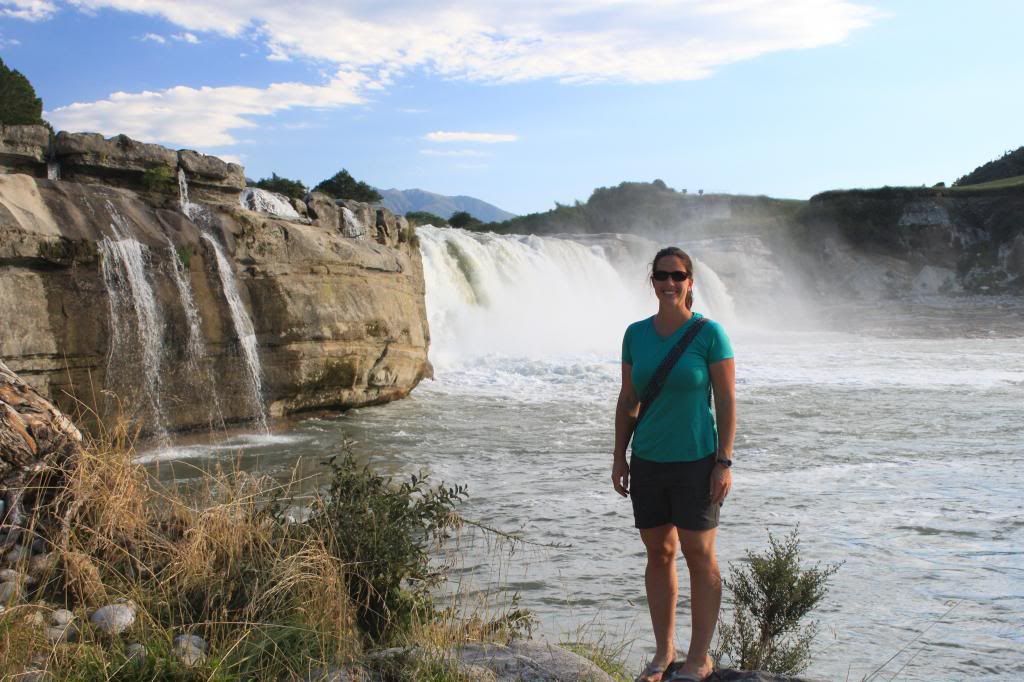 Maruia Falls
Sheep have rights to the road in NZ!
That night we camped at a free DOC site in Lewis Pass called Deer Valley Scenic Reserve. For a free campsite, it was very nice. We woke up early to hit the road towards Christchurch. We stopped to cook breakfast at Bottle Lake State Park, just outside the city. As we started to get closer to the CBD, we were shocked at the destruction we were seeing. There were abandoned homes, road closures, parts of the road or curb that were still damaged, and ultimately we ended up learning that the CBD was still cordoned off to people. This was pretty surprising, considering that the most recent earthquake took place nearly 2 years prior to our visit. Being there was a very eye-opening experience, and I really felt for the people who used to call Christchurch home. There are reasons why rebuilding has taken so long to get started, mainly because people disagree over how the new CBD should be developed, but also because of the fear of aftershocks. However, work is definitely ongoing, and I think that 5 or 10 years from now, Christchurch is going to be a fantastic place to visit.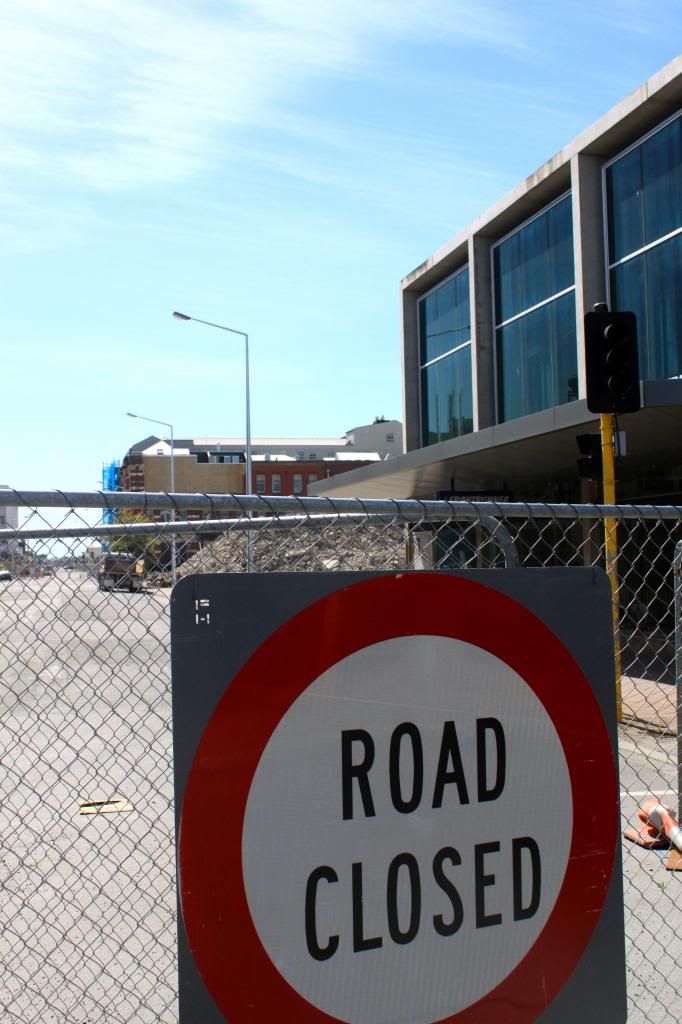 A common sighting in Christchurch's CBD.
Lots of buildings look like they have not been touched since the 'quake.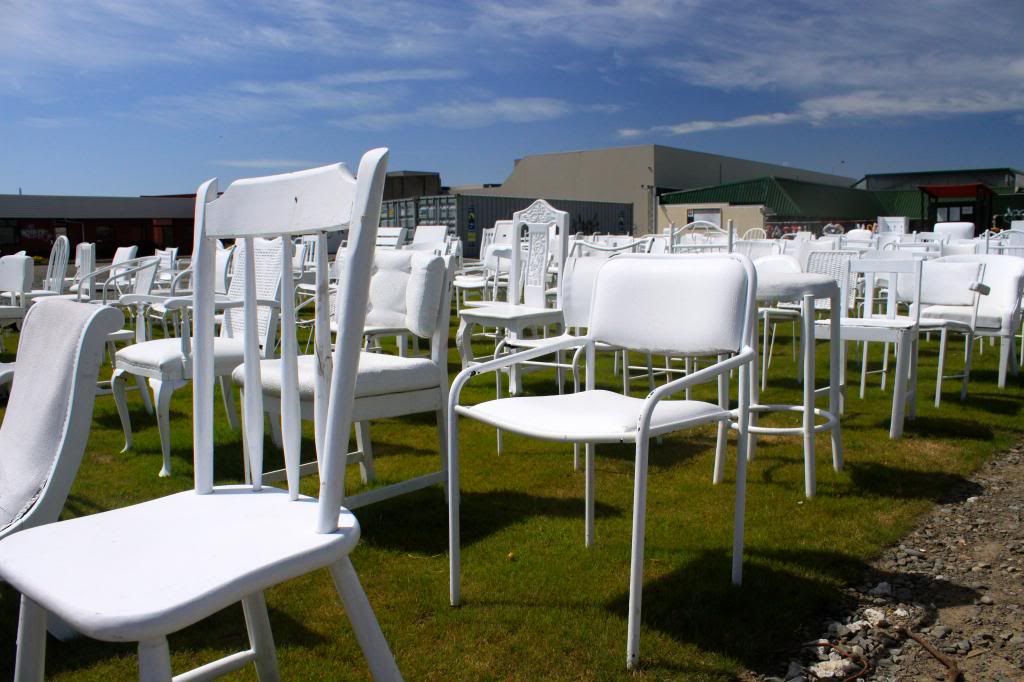 A space that was once a church now serves as a memorial to 185 victims of the February 2011 earthquake.
Christchurch Cathedral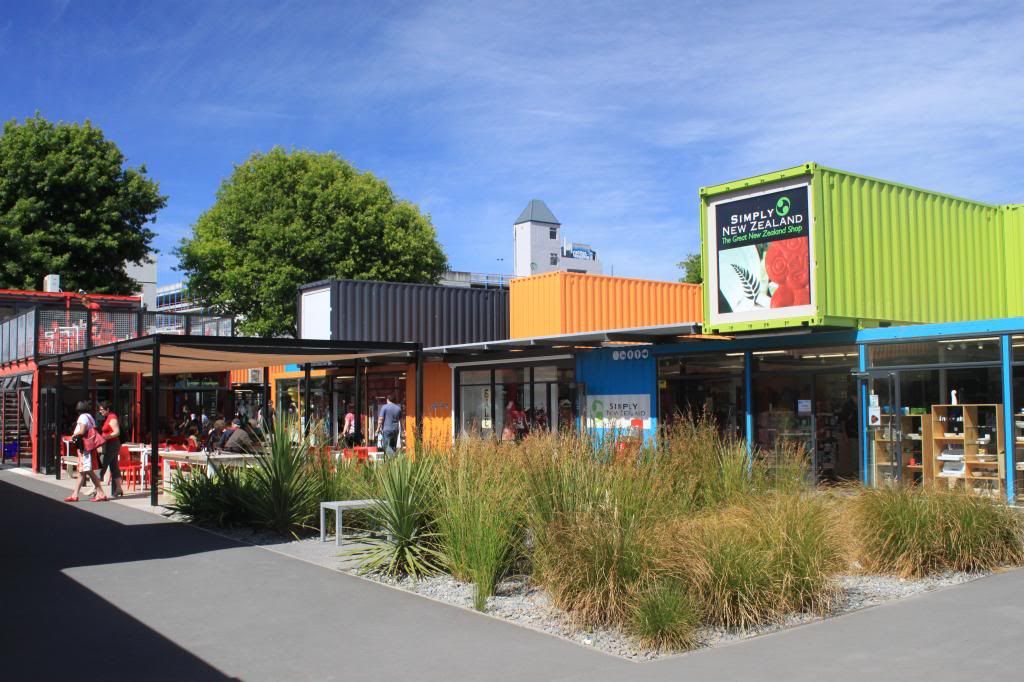 A creative temporary shopping area made out of shipping containers.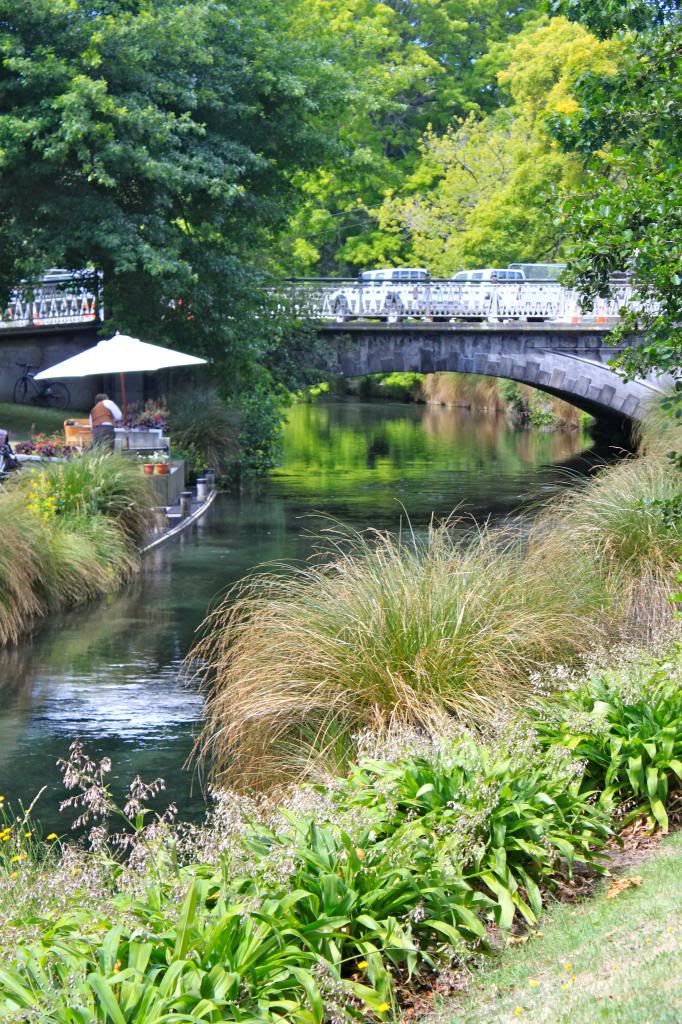 Just a few steps from the chaos lies some tranquility!