The drive from
Tongariro National Park
to Wellington was filled with beautiful views of rolling hills dotted with sheep. When we arrived in "Windy Welly", the city was certainly living up to its name as far as the wind was concerned. It was INSANE! Erik went for a run with the wind at his back and literally almost fell over while running. I drove to pick him up because if he had tried to run into the wind he would never have made it back to our place! We stayed at a serviced apartment that night, which allowed us to do some laundry, access a gym, and plan our first few days on the South Island.
In the morning, we drove our trusty rental car onto the Interislander for a journey that would take about 3.5 hours. The views leaving Wellington were nice, but the views approaching Picton, the arrival port for the South Island, were even better.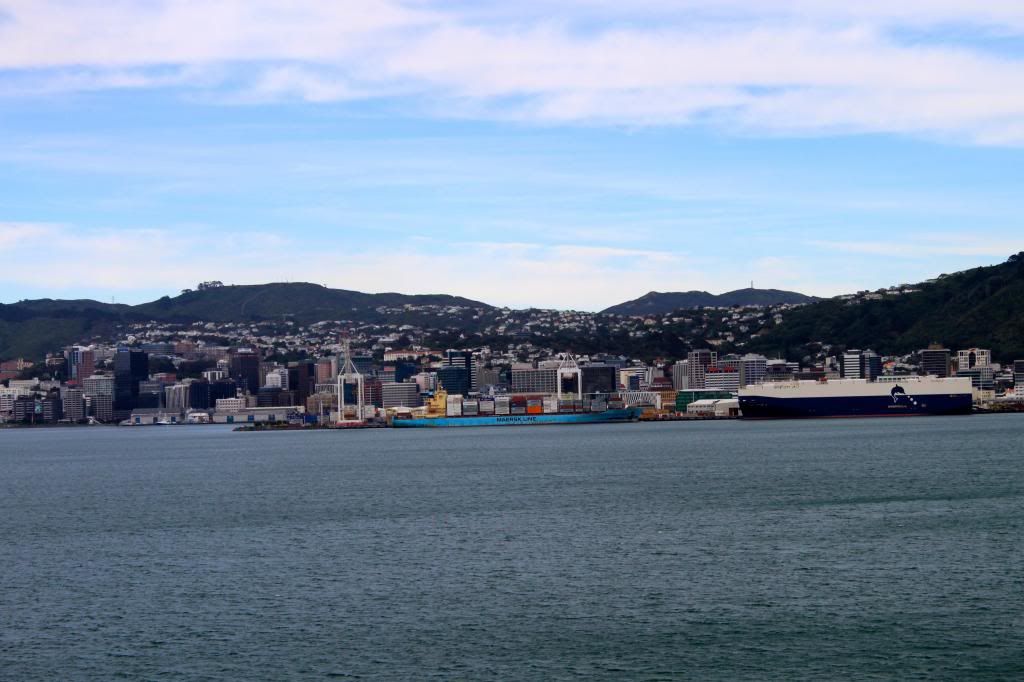 View aboard the Interislander as we were leaving Wellington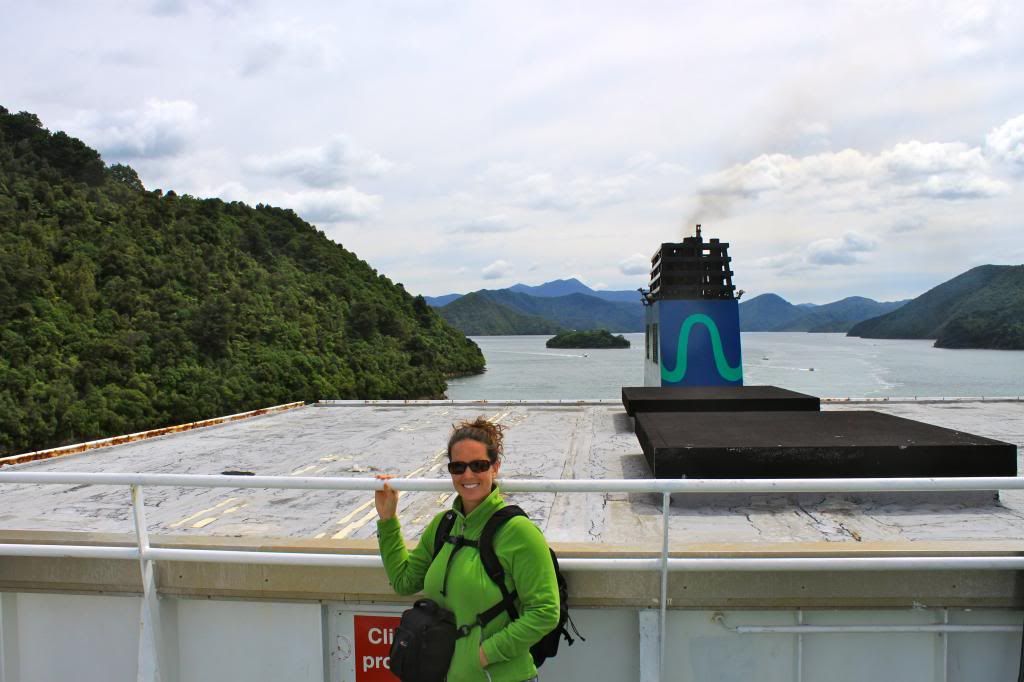 Approaching the end of our ferry ride in Picton
Almost time for cars to leave the ferry!
Once arriving in Picton, we started our South Island travels along Queen Charlotte Drive, a road that winds along the coast, providing gorgeous views of Marlborough Sounds. Along the way we also stopped at the Pelorus Bridge Scenic Reserve to do a bit of walking and learned that some scenes from The Hobbit were filmed there. Our destination was a quaint coastal town called Nelson, where we would spend the night.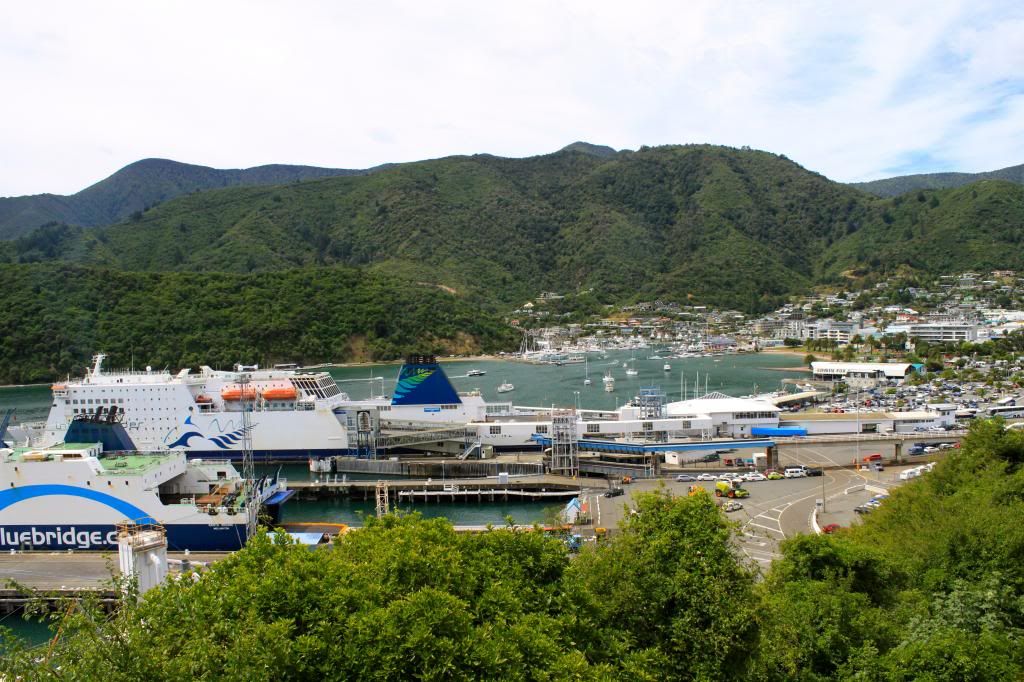 Ferries unloading and re-loading. We were on Kaitaki, which has a capacity of over 1600 passengers!
Early views along Queen Charlotte Drive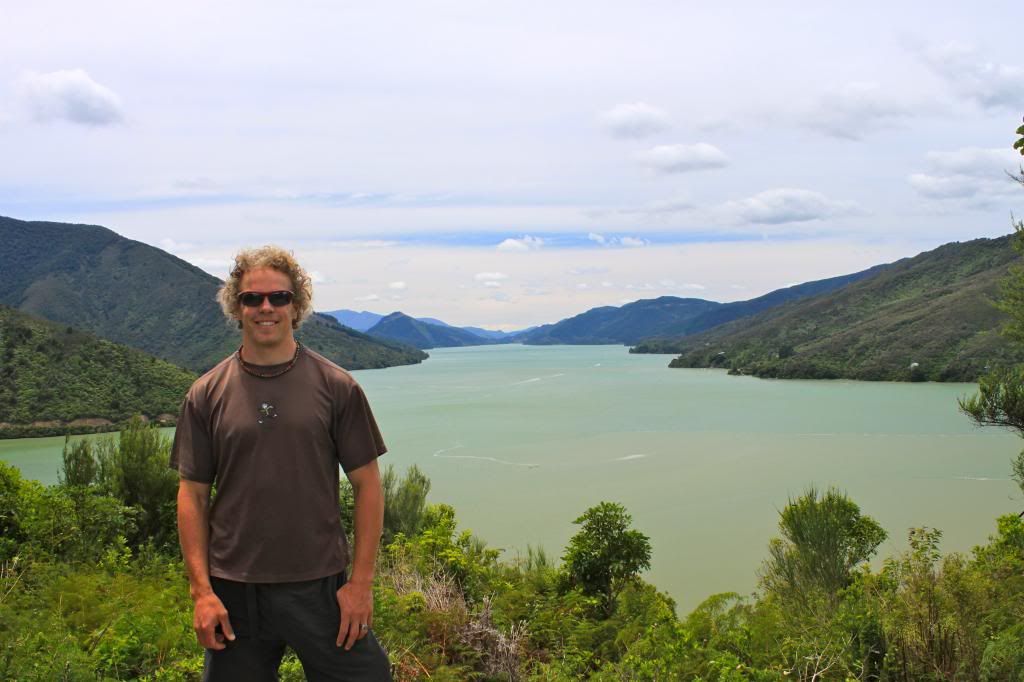 E and the Marlborough Sounds
In Nelson, we stayed at an awesome hostel called
Almond House
, where we ended up meeting a few Americans, a rarity on this trip. One of them was an older man, Jim, originally from Maryland who has been traveling the world on his sailboat...something that Erik and I occasionally discuss! He had some amazing stories to share (he has been traveling for about 4 years and has been all over the world) and we enjoyed listening to them. One of the employees, Scott, was also American and was from Virginia, so we were able to reminisce about "home" with him. Once we got settled at Almond House, we took a short walk to the "Centre of New Zealand" and then kept walking for some sweet views of Nelson and the Tasman Bay.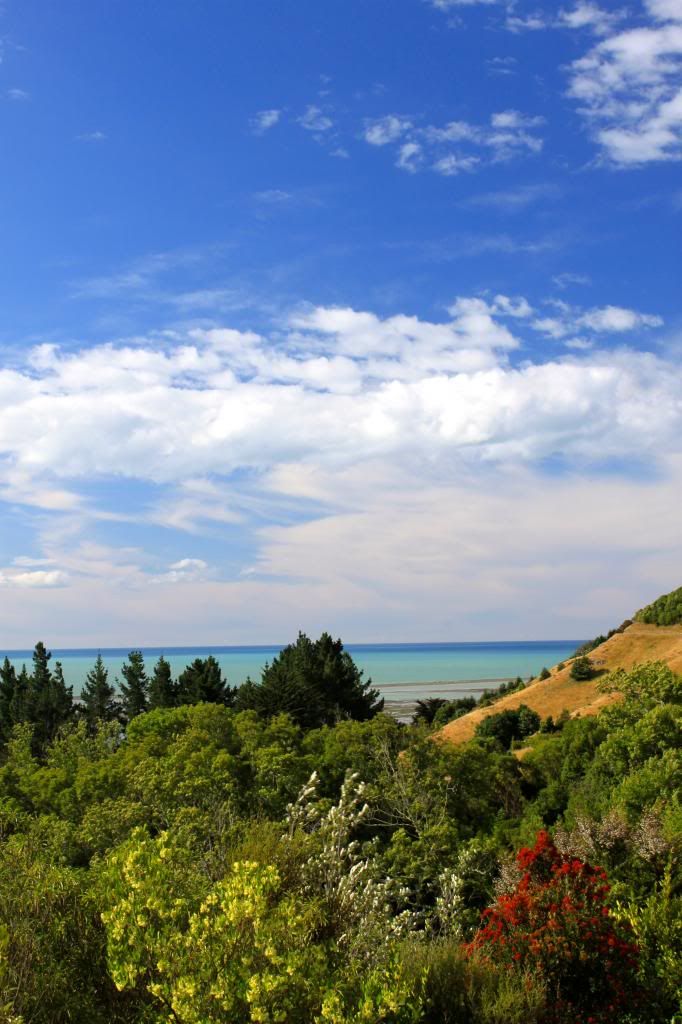 So many colors!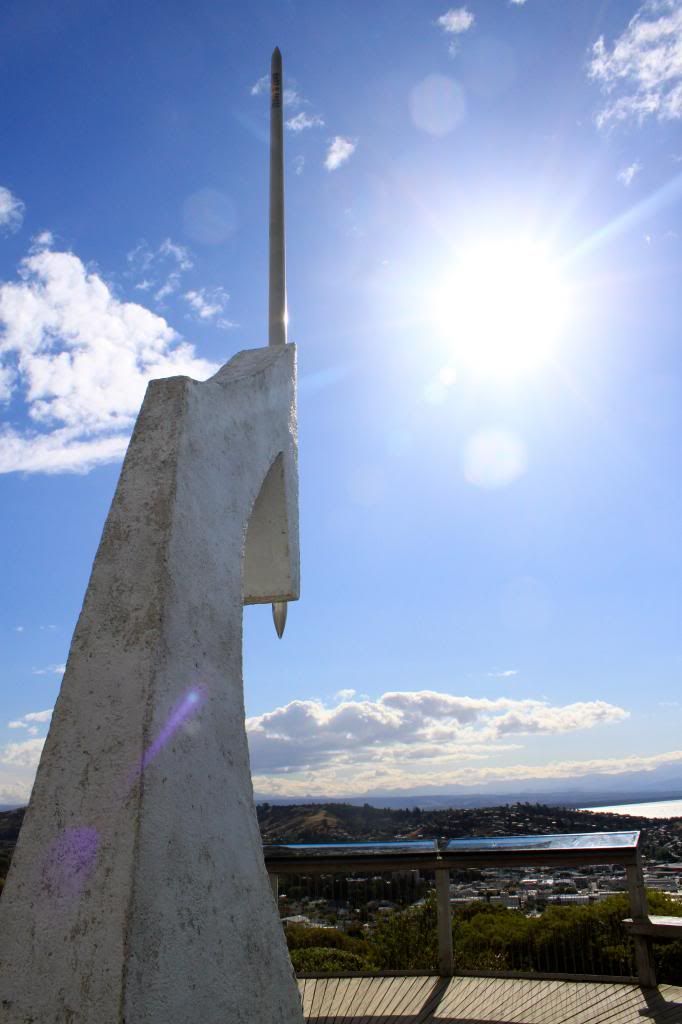 The monument at the Centre of NZ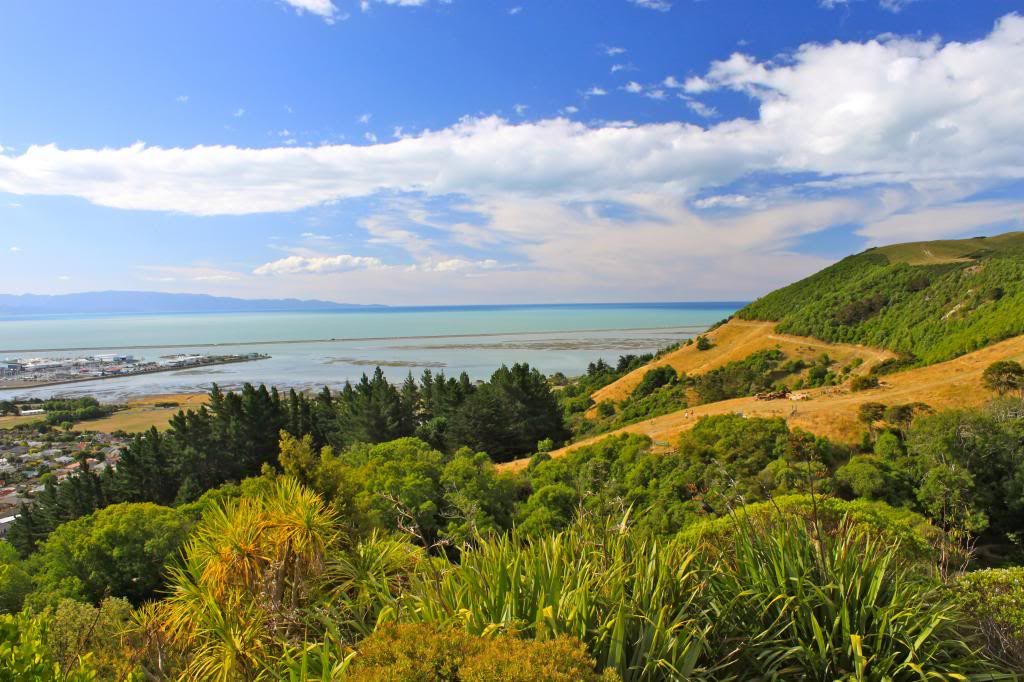 View of the Tasman Bay from above...stay tuned for pictures of the same waters from inside our sea kayak!
In the morning we made a quick stop at the grocery store (the last
PAKnSAVE
, our favorite grocery store in NZ) on our way to the next highly anticipated destination, Abel Tasman National Park!