Victoria has several wine regions scattered throughout the state, as the climate varies a lot between different locations. A few months ago, we visited the
Rutherglen and King Valley
regions with a group from Erik's work. Last weekend we spent three nights on the
Mornington Peninsula
with friends, specifically in the town of Dromana.
One of our friends found an awesome five bedroom house just a few blocks from the beach that we could make our "home" for the weekend. There were a few couples and a few singles, and we all took turns cooking meals for the group. Erik and I chose to cook a full American breakfast complete with made-to-order omelettes, potatoes, sausage, and mimosas. :) I should mention that this house was very multicultural, with a group of two Americans, two Aussies, two Italians, a couple from the UK, a Canadian, and a Spaniard. One of the things that is so fantastic about Erik's job is that post-doctoral researchers have come to work in Melbourne from all over the world, so we have established a very diverse group of friends!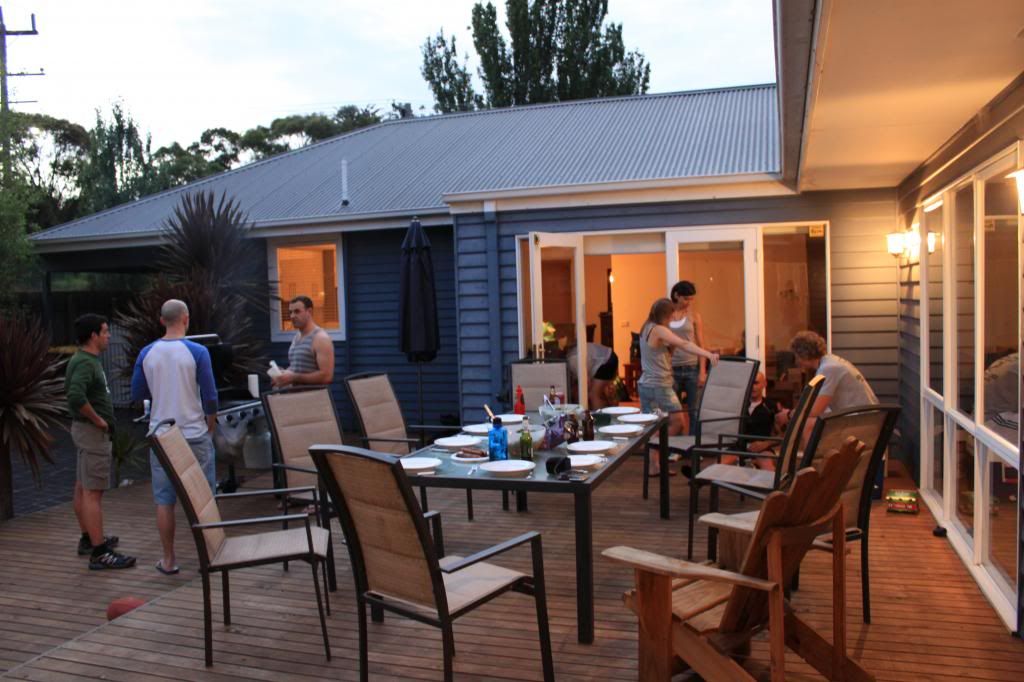 Most people arrived Friday night around dinner time, where our first delicious meal was served outside on the deck.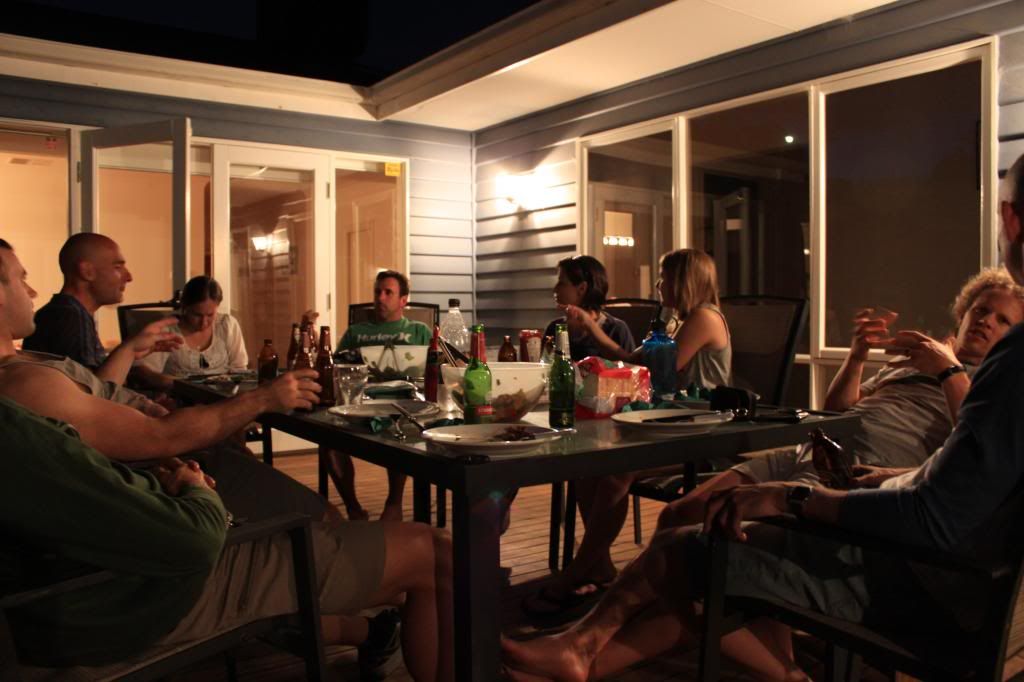 On Saturday, we enjoyed a morning of lounging around and checking out the beach before heading out for a half day of visiting local wineries.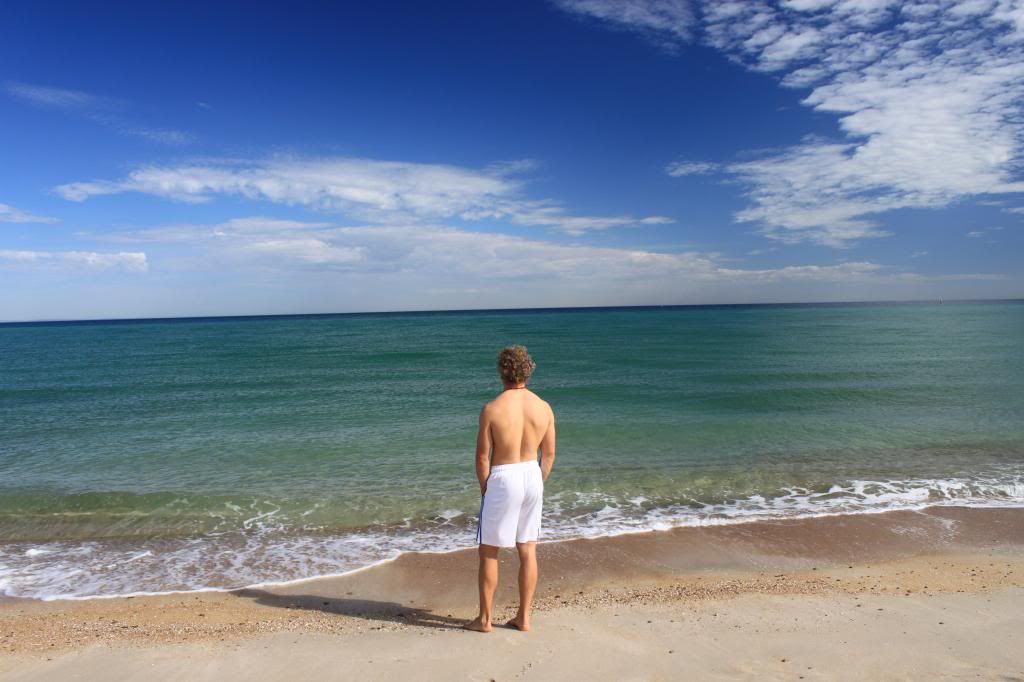 Remember the Beach Boxes from Brighton? There are some here, too!
Erik and our other friend, Angie, volunteered to be designated drivers so that the rest of us could indulge in beer and wine.
This distillery had the most delicious lemon cream liquor!
Our Saturday wine tasting crew at Port Phillip Estate.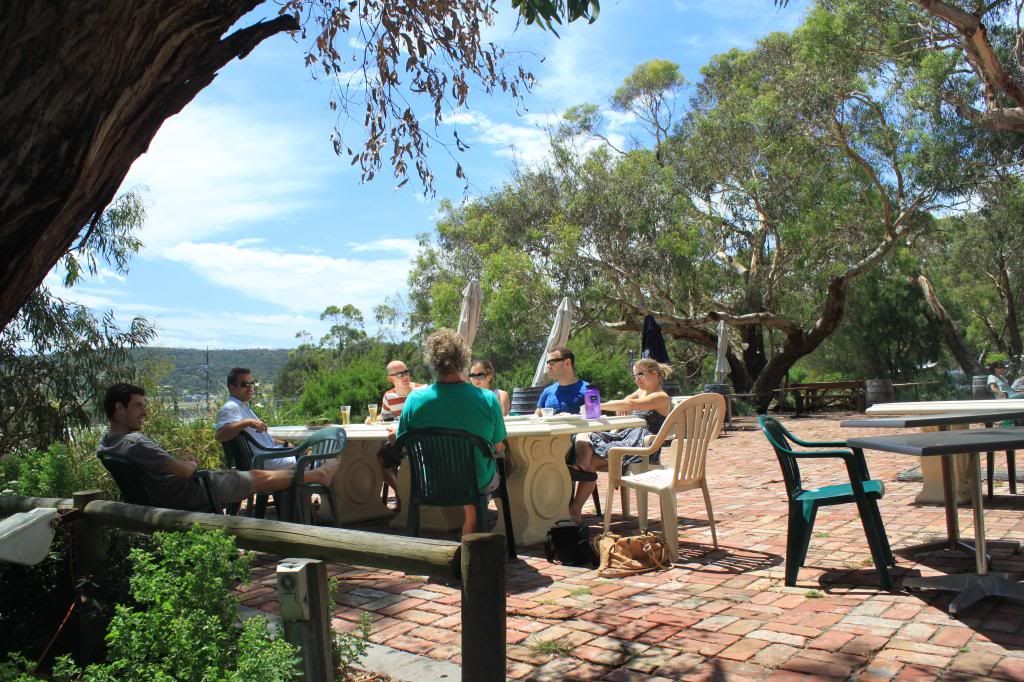 ...and a nice outdoor patio where we enjoyed lunch.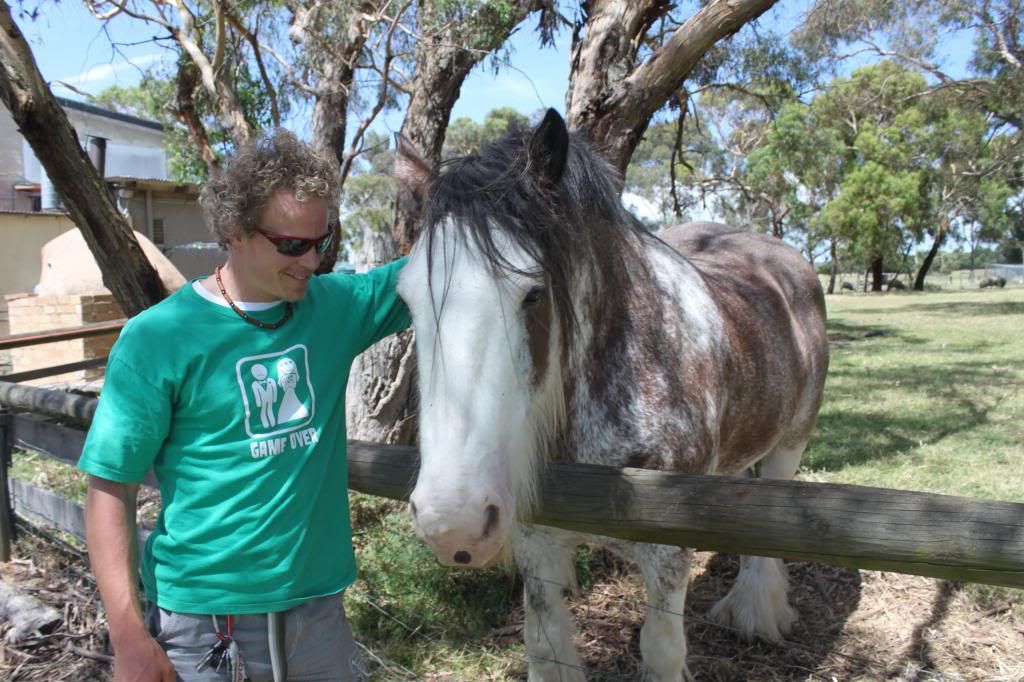 This work horse was HUGE!
Minus a few of the others, our last stop at Crittenden was well worth the wait.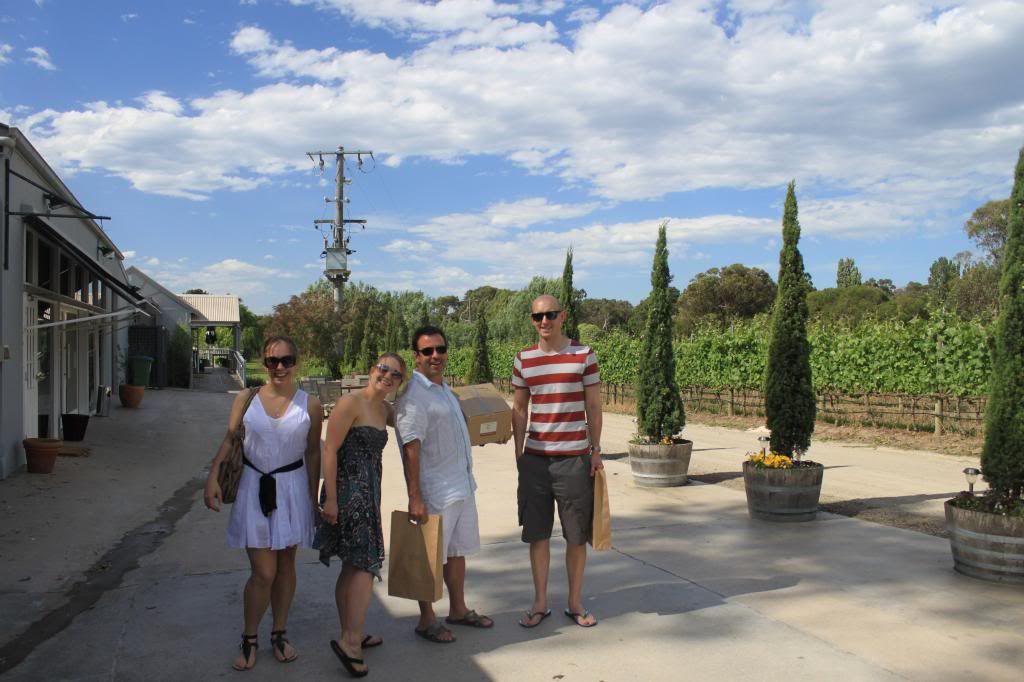 Leaving with lots of bottles of wine, specifically the 2010 Pinot Noir!
When we returned back to the house on Saturday around dinner time, we decided we should head out for a swim in the not-so-warm Port Phillip Bay. It was a good way to refresh for another night of delicious food, drinks, and board games.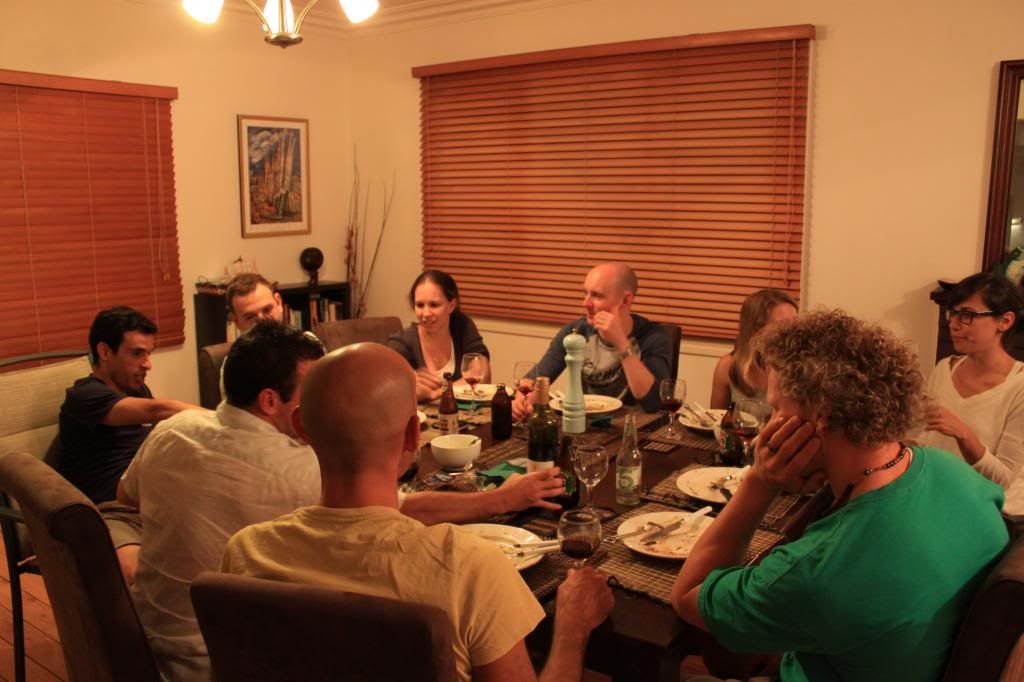 For Sunday, one of our friends had booked a bus so that we would not have to worry about a DD. For about $30 per person, we had our own personal driver, Rick, to take us anywhere we pleased for the day. Having the driver was fantastic and absolutely worth every penny, and we were able to visit five different wineries that day.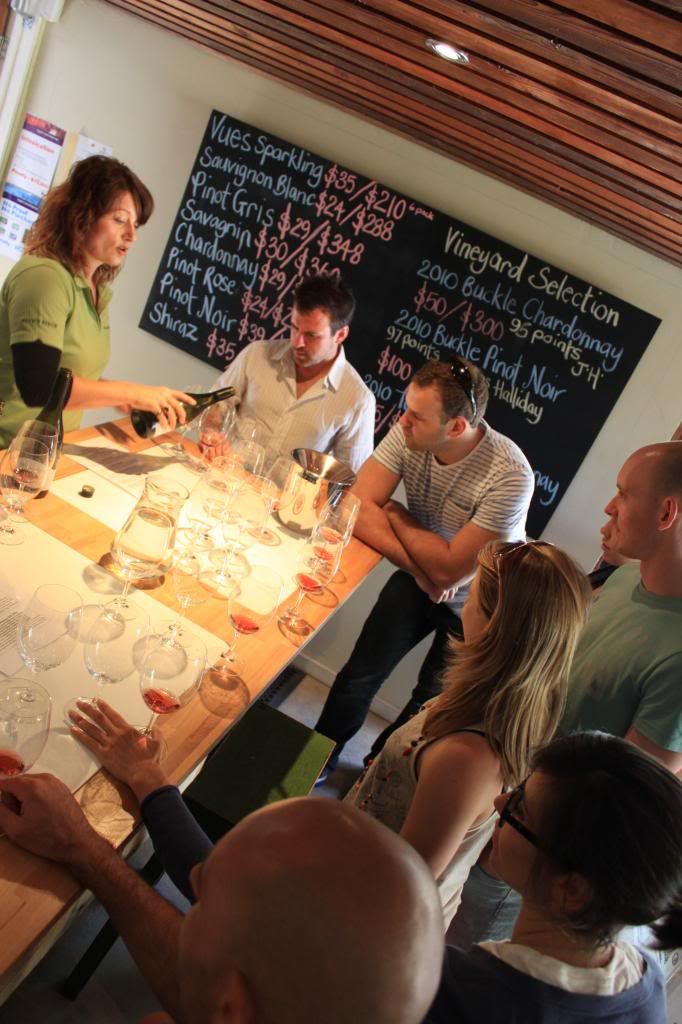 We had a great experience there and ended up with a few free bottles of wine!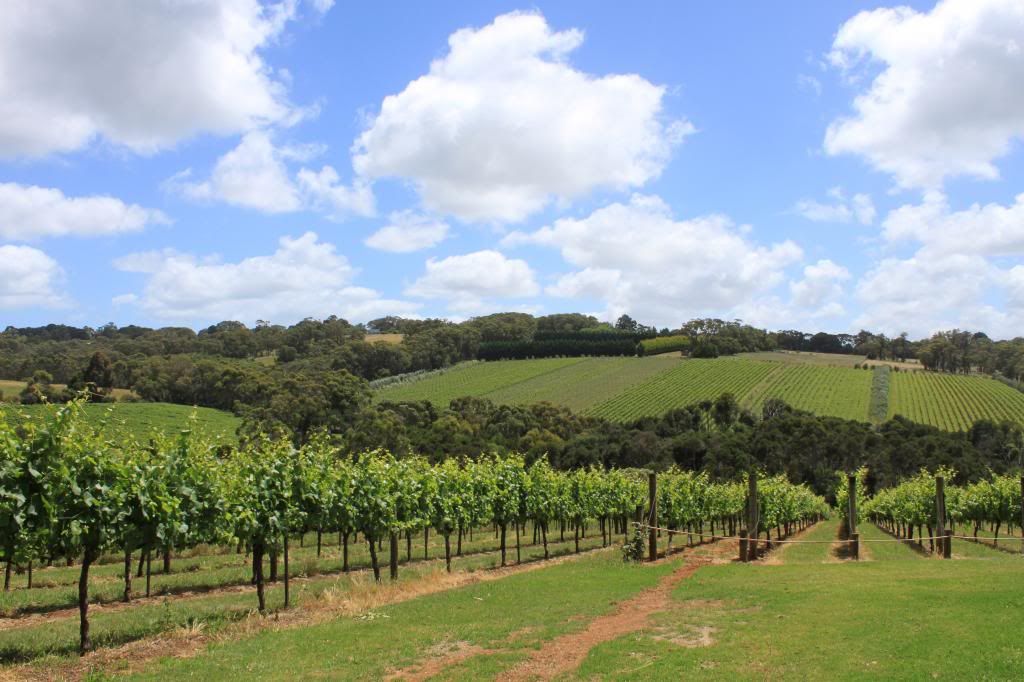 We had lunch at Merricks as well. Rick, our driver, is at the head of the table.
Sunday night was another repeat of Friday and Saturday nights, though perhaps a little bit more low key since we were getting up early to drive back to Melbourne on Monday morning.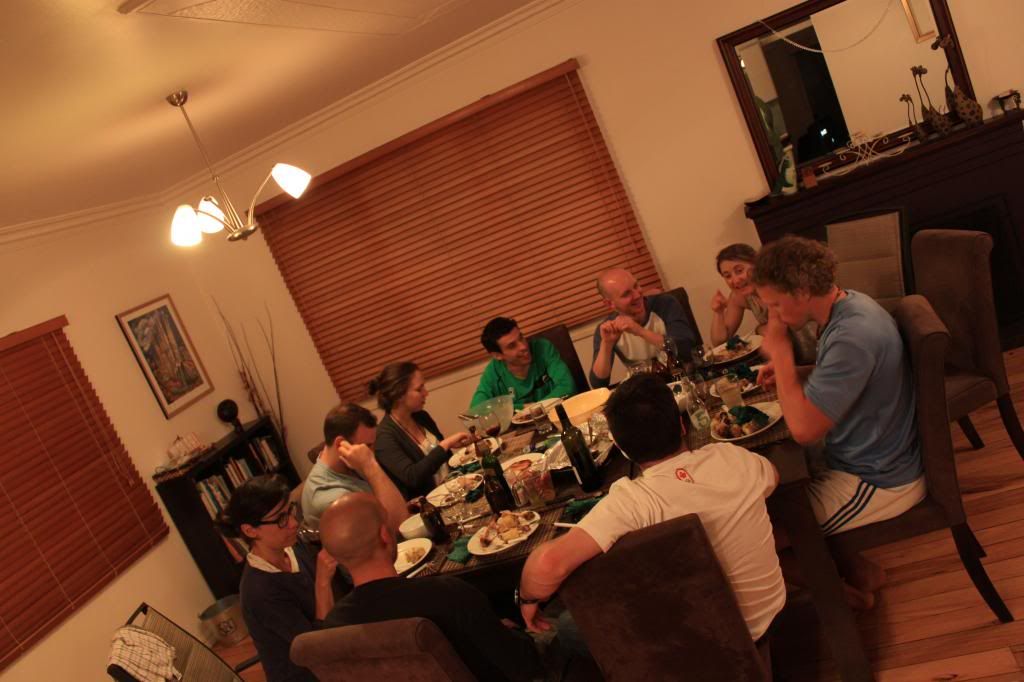 Drinking in Dromana was such a fantastic way to spend a weekend and the group is already discussing doing a similar trip next year. The Mornington Peninsula has an abundance of great wineries, so we could go back and actually visit different places next time, though I think we had a few favorites that we might like to head back to as well!