I was hoping to crank out these posts about New Zealand rather quickly, but we have been having such superb weather as of late that I cannot seem to sit down at the computer to type a post! It is a welcome change from last summer, when we experienced a lot of rain and cooler temperatures, and we are trying enjoy each beautiful day as much as possible. For my friends and family back home in Bmore and the surrounding area, I hope that you get some white fluffy stuff soon to accompany those cool temperatures you have been having. Oh, and how about those Ravens?! :)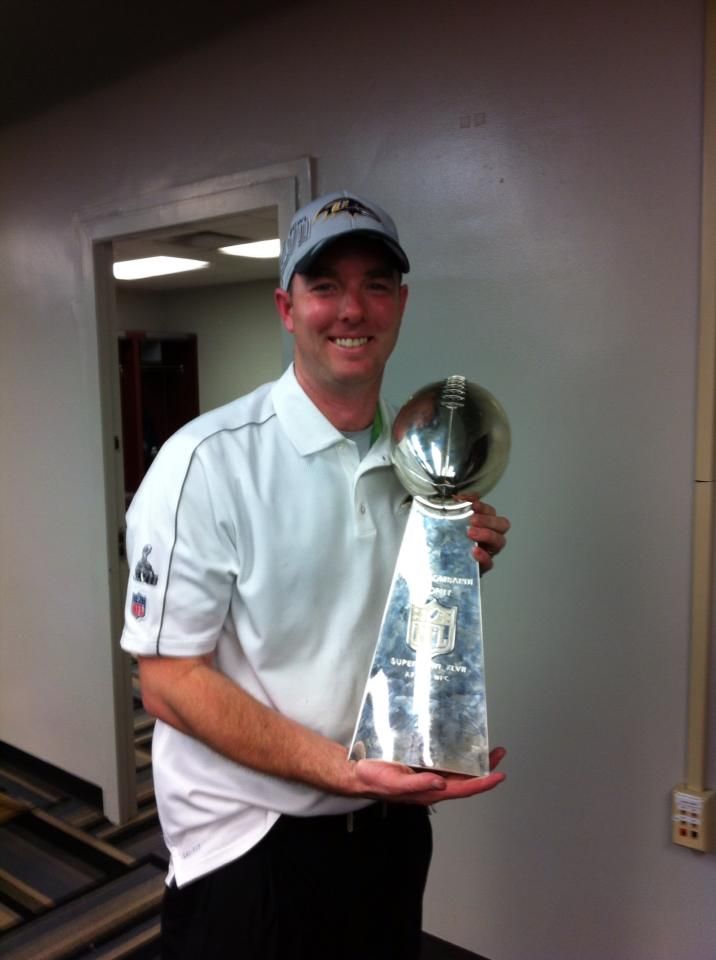 Shout out to one of my best friends from college, Kevin, who is an athletic trainer for the Ravens!
We woke up to rain on our last morning in the
Coromandel Peninsula
, so we quickly packed up our things and headed south. We stopped at a small town called Te Aroha and had brekkie at a cool cafe called
Ironique
. The town seemed to have a lot to offer in terms of hikes and things to do, so it would certainly be worth a stopover if we ever get the chance to head back to the area. Along our drive we stopped briefly at Wairere Falls, which were impressive given the rain the night before.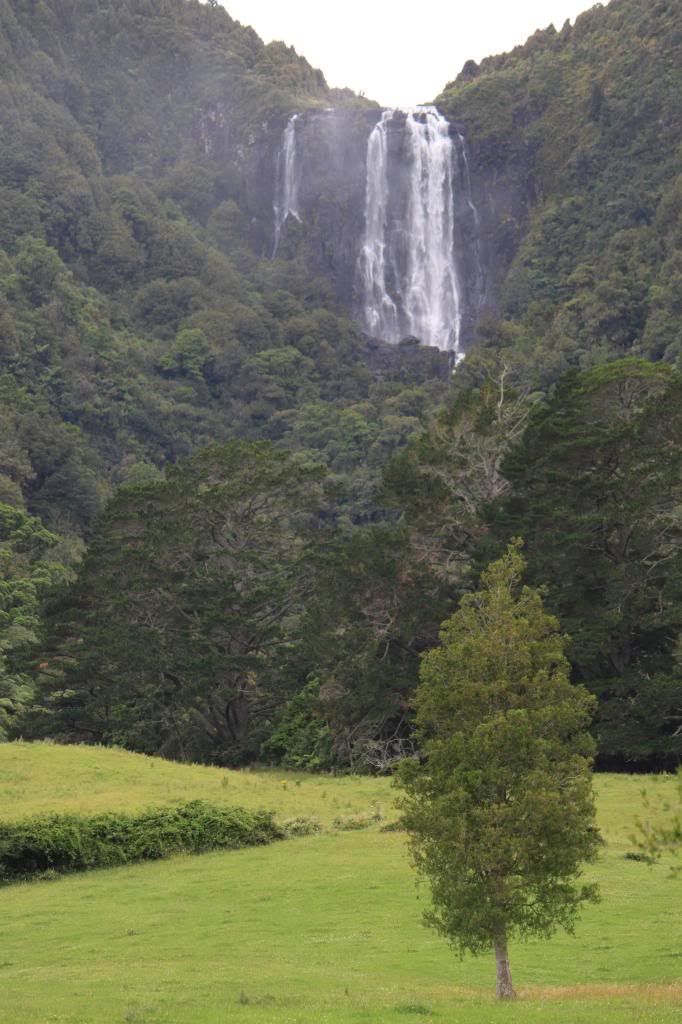 Next on our agenda was a stop in Rotorua to check out some geothermal activity! We did not stay long, and I am not sure I could have stayed much longer considering the sulfur smell in the air. The boiling mud pools were entertaining, but it was raining, so the combination of rain and the smell had me convinced that after a short stint in the town I had seen enough.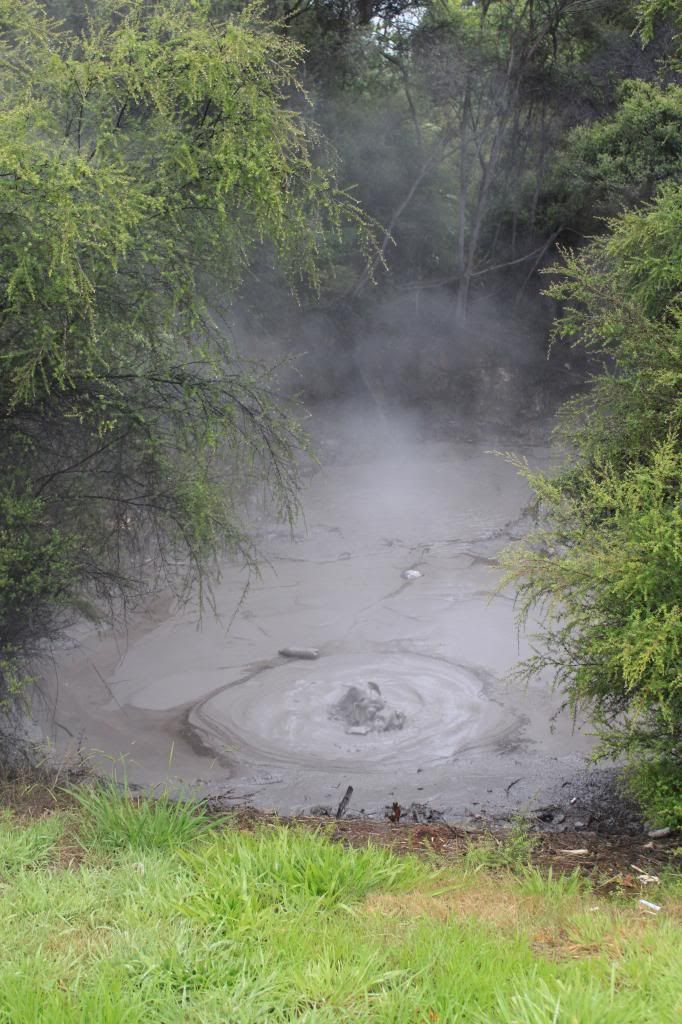 It had been raining pretty much all day at that point, so I convinced Erik that we should stay at a hostel in Taupo for the night. I called ahead to
Blackcurrant Backpackers
and reserved a room. In case you are wondering how we decided where to stay, we used the Lonely Planet NZ book, the BBH booklet that lists hostels in the area, and the DOC campsite guides for both islands. Once we arrived, the sun started shining (of course!), so we were able to dry our wet camping gear and set out to explore the area.
Hotel room or hostel? You be the judge! Ignore sleeping bags drying on the bed.
It took us a while to do so, but we eventually found the natural hot springs in the Waikato River. This was definitely one of the highlights of our stay in Taupo. Fancy resorts try to make their pools look like these natural hot springs, and we were able to enjoy them all to ourselves (not that evening...there were heaps of people there that night but we still joined in the fun) for free! The water was incredibly hot, but fortunately in order to cool down, we just had to swim a few feet towards the middle of the river where the water was cooler.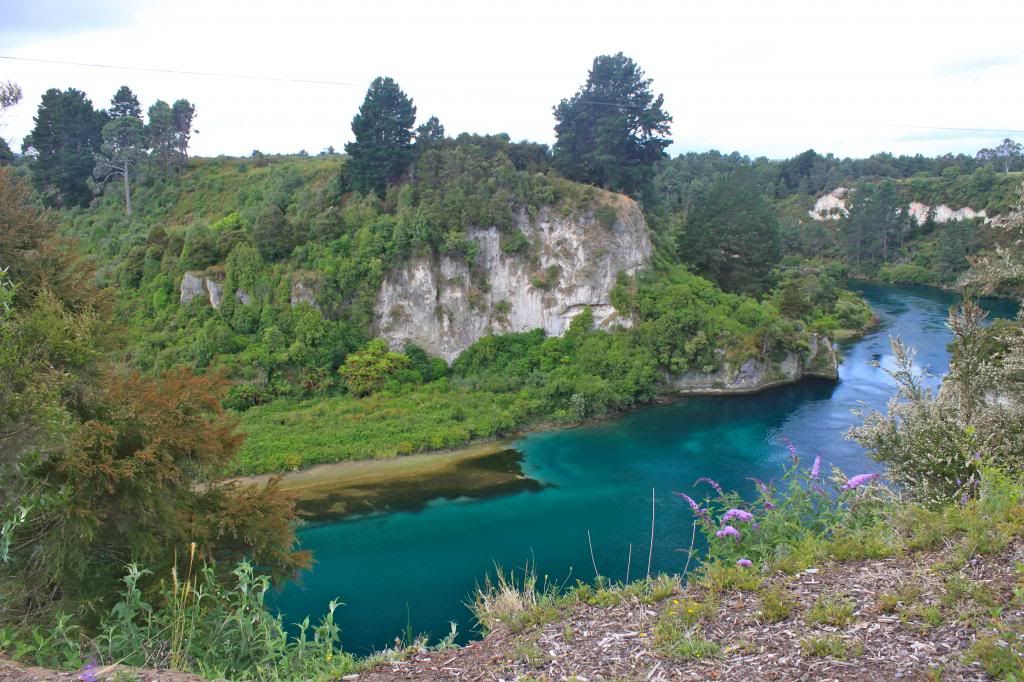 Waikato River
Hot Springs! Can you see the steam rising from the water?
That night we walked through the streets of Taupo and I decided that I'd like to live there! A vibrant and modern town located on the shores of a lake that looks like an ocean, right next to a gorgeous river with natural hot springs, all within driving distance to mountains that offer great hiking...what's not to like?
The shore of Lake Taupo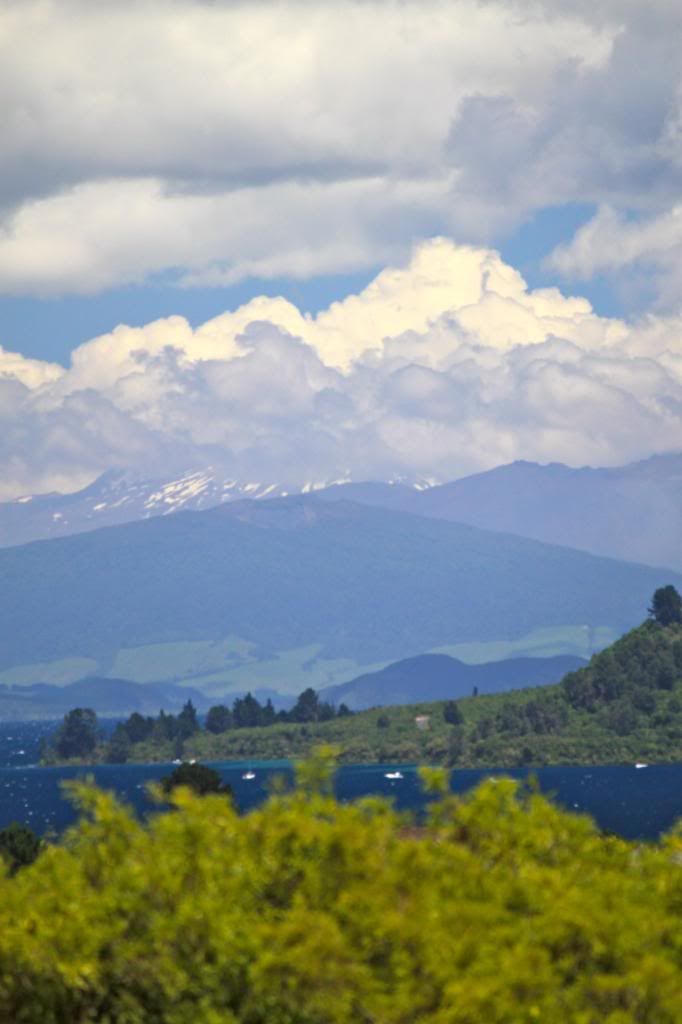 Mountaintops hidden by clouds at the south end of Lake Taupo
In the morning, Erik and I headed out on our respective runs along the river, where we got to see Huka Falls before all of the crowds arrived. On our way back, we noticed that the hot springs were empty, so we enjoyed those to ourselves as well!
View of Huka Falls from the lookout above...
...and up close, just beyond the falls.
By that time we needed to check out of our hostel, so we did so and then headed to the
Huka Falls Honey Hive
, where we learned tons of cool information about bees! They also had free honey and mead tastings, so we took full advantage of those things. As it got closer to evening, we re-visited Huka Falls, enjoying the sites before we started our 45 minute drive to Turangi, a smaller town on the south side of Lake Taupo. Staying there would put us in better position to tackle "New Zealand's best one day hike", the Tongariro Alpine Crossing.